We have been so bored lately. I have been thinking that Kroten needs more stimulating toys, so I put my thinker to work, and I made some play dough. It wasnt just fun for Kroten, I had a blast. Here is the recipe for those of you who have kids, or for anyone who feels like baking up something salty.
Home Made Play Dough
2 Cups Flour
1 Cup Salt
4 Tsp cream of tarter
2 Cups Water
2 TBS oil
food coloring
Cook everything over medium heat. Stir constantly.
Keep stiring until it gets doughy and a little more solid.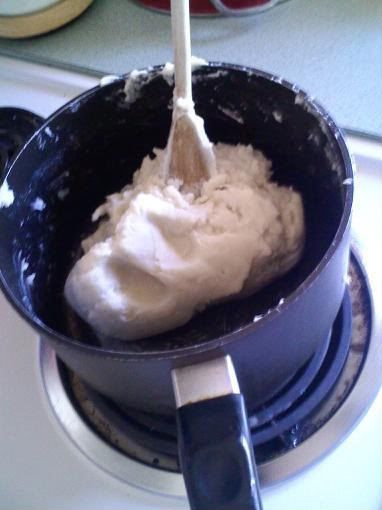 Knead the dough till it is smooth. (I had already added the food
color in this picture, but this is the consistancy.)
Flatten the dough and add the food coloring. Fold over the dough
and knead in the color. This way it doesnt get on your hands.
and TADA, you have playdough.
Now the hard task is getting a 16 month old to get the concept.
He is slowly getting it.