Remember that Jared has been slaving away the last two months, every weekend to finish this present. We missed the deadline, but only because it was right before finals and school was a little more important at the time. So Kroten got his present two weeks late, but he didn't care.
So here it is...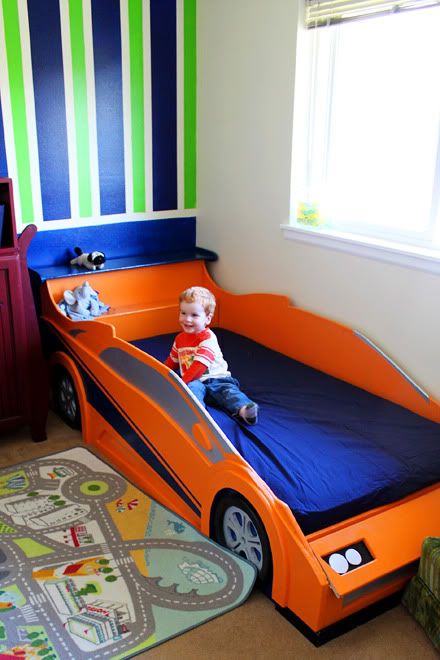 Its Kroten's big boy race car bed. And he loves it.
He spent the rest of the evening jumping on it.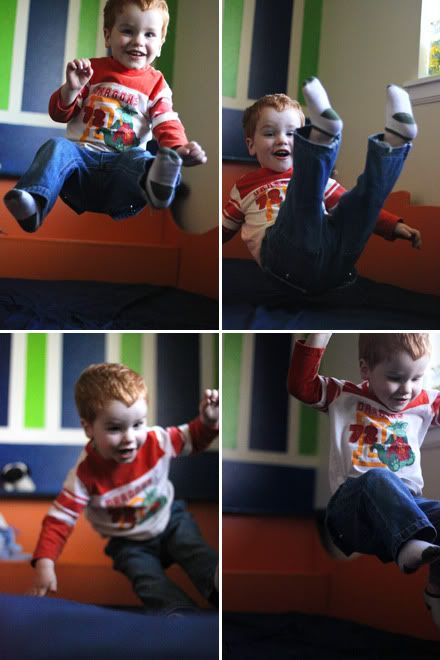 And now he is sound asleep in his new BIG BOY bed, no protesting.
I am a little sad that he is not in the crib anymore, but I am really ready to move on. My baby is a little boy now, and I am fine with embracing that. I love him so much.
Um... and didn't jared do an AWSOME job on the bed. I love my hubby.