I feel like I have been saying that to everyone I see. But it is true, we have been so busy the last few weeks. I feel like life will never slow down. I am excited to have this baby, so that I can lay down for a week.
We had Chinese last night!
Top was Kroten's fortune... ironic considering his recent happenings.
Middle was mine, kinda lame, so far nothing big has happened today.
Last was Jared's. Lets hope this has something to do with school! Grades come out this week. (more on school later in this post)
So for journaling purposes... what have we been up to lately?
We went camping for memorial day weekend.
We went to Utah and visited Jason and Melissa and Jamison, and his motorcycle.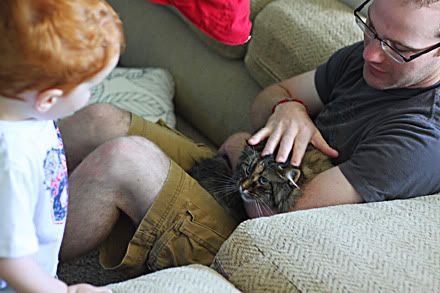 And their Kitties.
Baby Girl
Is growing strong and ready to come in about a month. The ultrasound said that she is on track to be 8 1/2 pounds. Not too terribly big, but bigger than average. The tech said that she could see hair. YAY!!!! I saw her diaphragm moving which means that she is practicing her breathing. She was so cute and I can't wait to meet her.
I have never liked the 3D pictures, but when it is your own baby is is awesome.
You can see her pushing out her pouty little lips. Just like Kman she is going to have big beautiful lips.
She was opening her mouth. It was so cute, it looked like she was trying to suck her thumb. It made her seem so real. YAY, so soon.
And just a profile shot. Again look at her big beautiful lips.
Kroten
Has been enjoying the wii, maybe a little too much. He thinks tennis only exists with a remote control.
He is slowly and very casually potty training. We are not in any hurray because I am afraid of him regressing after the baby comes. Plus I would rather change a diaper than clean up a mess while dealing with a new born.
He is growing so quickly and saying so many more words. He is forming a lot of sentences. It is crazy how they grow so quickly.
ME
I have been photographing like CRAZY. I love it, but it is tiring and time consuming.
I finished editing Michell's wedding photos and will post more about that later.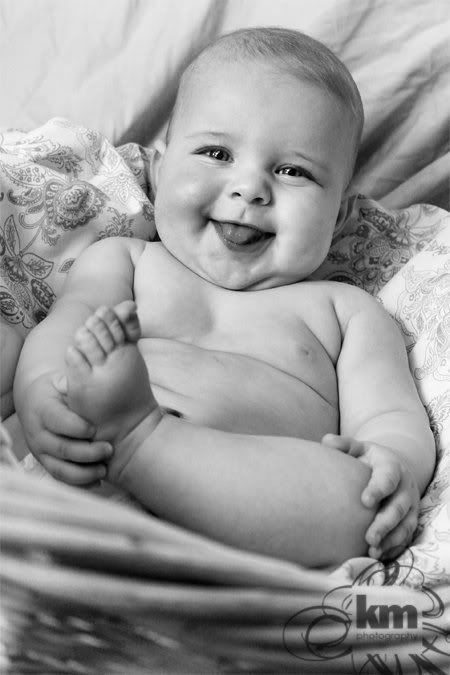 I still haven't finished editing the baby pictures for ash and em, but Inst she a doll. Could you just eat her up.
Then, the next weekend I photographed another wedding. Sammy J decorated for the reception, made their cake and did all the flowers. She did a FANTASTIC job. Again, more on that later.
Lets just say after the last two weeks, I am feeling a little like the bride does in this picture.
Jared
is probably busier than us all!
He is still working on Kroten's birthday present. We wanted it done for kman's b-day, but school was getting a little stressful, so we decided that it probably could wait, so it should be done this weekend.
School is going GREAT. well, we will find out tomorrow what his grades for last semester were. But he only has one more semester before he gets his associates, and then it is on to bigger waters. We are hoping that he will get accepted to OSU for winter semester. we will see where life takes us from here.