Kroten lusts after the neighbors bikes everyday. You should see how his eyes light up when they let him ring the bell. So when I was driving past goodwill and saw this beauty sitting outside with a big red price tag on it, I had to flip a U-turn (not really, they are illegal in Oregon.) But I did go back and buy this bike for 5 bucks. Granted the batteries to make it play its cool tunes were 10 bucks, and the stickers are all peeling off, but none the less, kman got his ride and I only spent 5 bucks.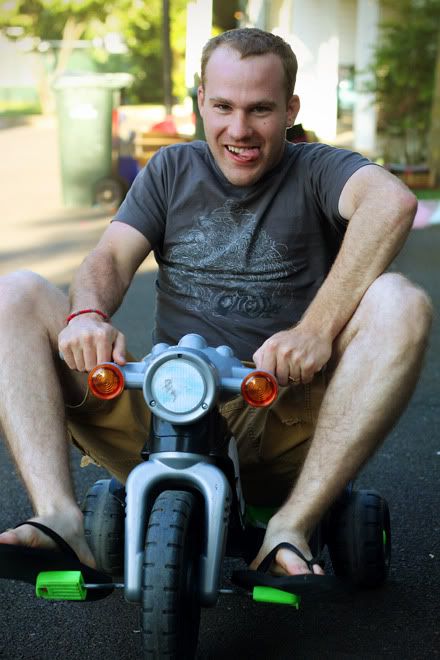 He won't use the petals, he just scoots. So Jared had to try and show him how it's done.
The bike makes walks very pleasant for me because we have to go slow. I love it.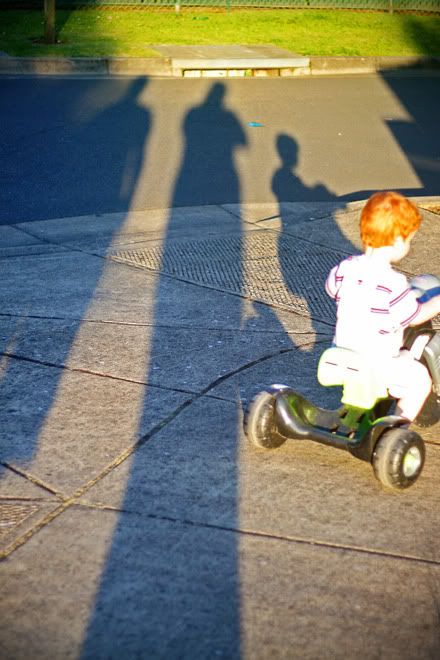 This is as close to a family photo as we are going to get till I loose at-least 50 pounds.
Now Kroten can ride his bike into the sunset as much as he wants... or at-least till bedtime.