Remember the post about the
hat
?
I woke up to k man yelling "mommy, mommy, daddy, mommy" Just like every other morning. I went into his room and found him waiting to get out of the crib just like every other morning. But today was special, becuase, instead of clutching ever so tightly to his stuffed dog, he was wearing his hat, and he did not hesitate to proudly share this news with me when I walked into his room.
Where was it when he went to sleep? I am not quite sure.
How did he get it in his bed at 7 am? I am not 100% on.
Why was he wearing it? I am still a little foggy.
Does he love his hat? I am positive...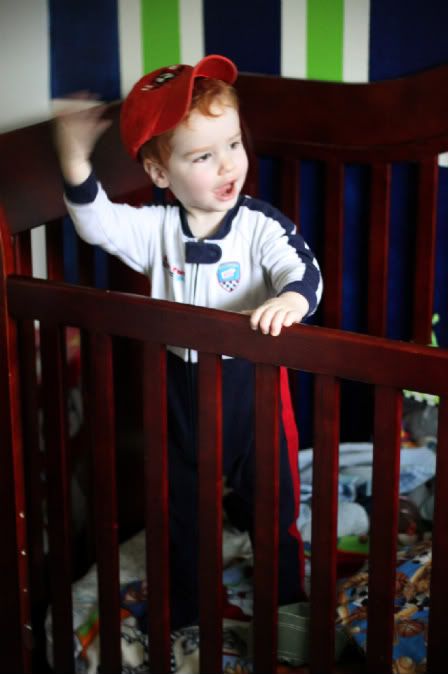 Kroten demonstrating the sign for hat while proudly and loudly telling the world that this is a hat.