Kroten LOVES hiking. Or as he said over and over the whole time, very excitedly, "I-keen ... I-keen".
Last time we went hiking he was little and could barely walk. He was a little to small for the back pack and could not see anything over daddy's shoulder. He got tired and cranky. But this time he walked till he couldnt walk anymore, and then pointing to his back said "pack" and we knew he was done and wanted to be in the back pack.We were proud of him, I estimate that he walked almost 2 miles of our four mile hike.
He loved the water and the trail, the trees, the flowers and hearing the birds. He used his words to tell us what each one was. It was wonderful to see him explore. I think his favorite thing was to step on all the stones, stumps and roots along the trail and try to keep his balance while walking. He is deffinitly our outdoorsy man, and we will deffinitly be doing a lot of hiking this summer, that is until the end of July.
I am truly amazed at how much he has grown. It is experiences as a family, like this one, that help me to slow down and take it all in. It was a beautiful and special day. I loved every minute of it.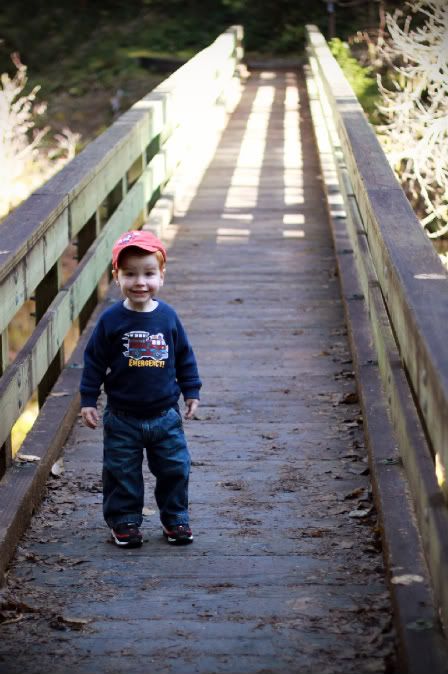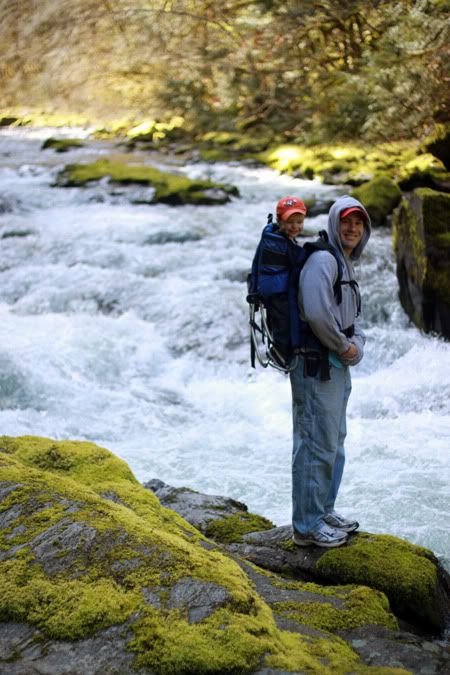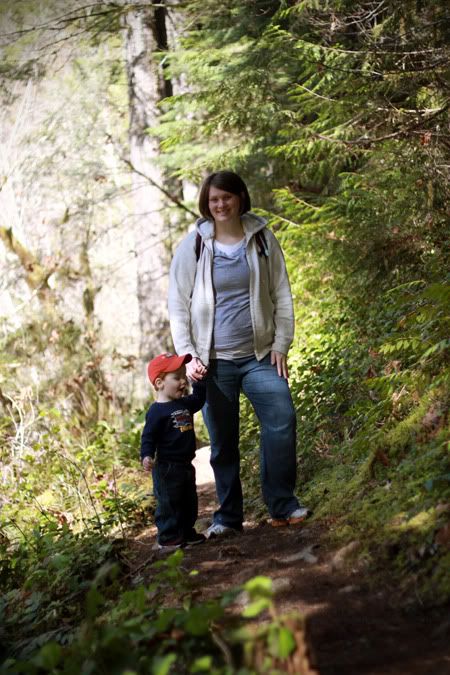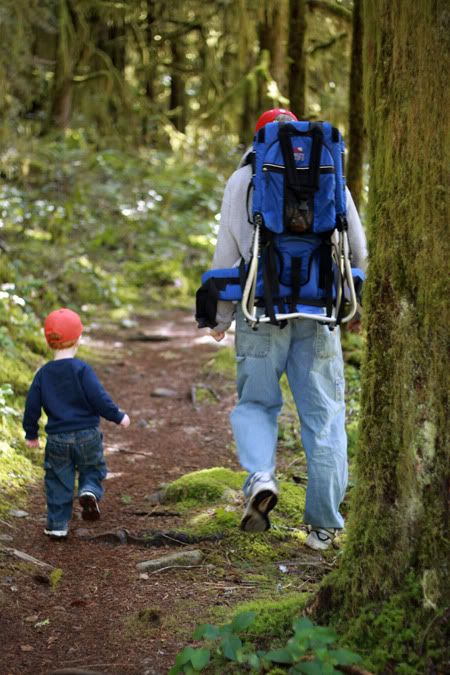 Where did we go?
We went to Brice Creek. It is a beautiful drive and not too far from Eugene. There is even camping up there for 6 bucks a night. We will be taking advantage of this soon. The water was clear and there was lots of places to go swimming. It was a little swift but if your careful it could be fun. We used to go here as kids with my mom, and
Sammy
and I used to go hiking here all the time. It is easy to get to and kind of a fun drive.
-Take I5 to exit 174 (Cottage Grove Exit.)
-Go east on Row River Rd. (if you are driving south on I5, it will be a left turn off the exit)
-Folow Row River Rd, it will turn left and go up a hill, but if you miss the turn and the road turns into something else, that is ok, it will meet up with Row River RD at the covered bridge.
-Drive till you think you have gone far enough and keep driving. It is about 25 miles east of cottage Grove.
-The parking lot will be on your left the sign will say ceder creek camp ground. You will recognize it by the bridge in the first picture.
-Really, it is full proof, you cant get lost, it is a straight shot East from Cottage Grove.