The park near our house had a free fishing day. To be honest it was kinda lame. They had maybe 50 fish wrangled of in a 6x6 square in the kiddie pool, and there was probably 60 kids plus both of their parents crowded around the pool trying to catch these fish.
I am pretty sure that Kroten and Xander loved it though. Xander just wanted to cast his line in, and all Kroten cared about was reeling it in, I think he liked the clicking noise the reel made.
Together with another kid, they caught one fish, I think it was officially on Kroten's hook, but there were three lines tangled together when it came in. A fun saturday activity, better than sitting around watching "VT" that is for sure.
Kroten loves his Papa.
I love Xander's face in this shot, I think he was thoroughly disgusted by the fish.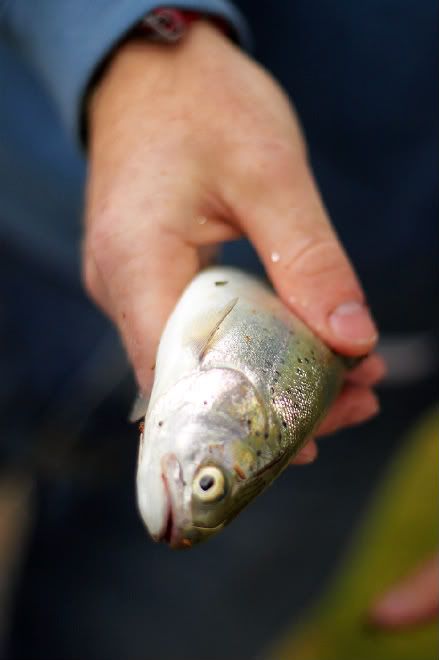 Jared is my man, I would NEVER ever touch a fish!
Love that boy, I think he may be a fisherman.
And of course we can't go to the park without playing.