Our trip to santa was MUCH better this year than
last year
. There was NO line. Santa had a real beard and he... get this... even asked what they wanted for christmas. Neither of them cried, and we were in and out in 5 minutes. And they gave them a coloring book. I think kman even understands a little because when kroten saw santa, he was a little scared, but he said "presents!"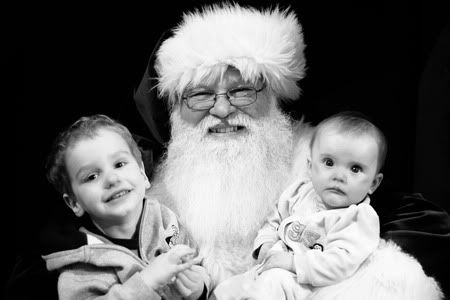 Aren't they cutie pies? Kem's face says it all!
We haven't used the "you better be good or santa won't come" method yet, but I am thinking about using it soon.