I love this time of year, especially since Kroten kind of understands. He loved putting up and decorating the tree. I think he was super excited to help out. We picked out the pokeyist tree so that he would stay out of it, and so far it has worked. I am waiting for the day that I wake up and come into the living room and all the presents have been opened. That thankfully hasn't happened yet.
This is us picking out our tree. We go to the farm and cut it down. We are a happy family... can't you tell.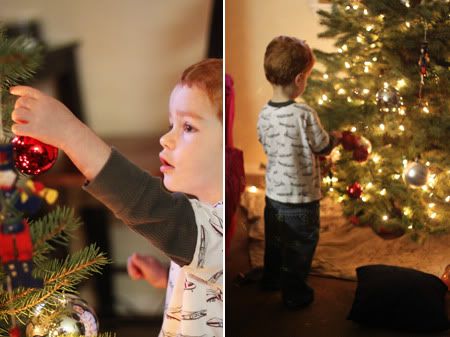 Ok, you know how your mom always used to say "don't put the ornaments too close together" the WHOLE time you were decorating the tree? I AM THAT MOM!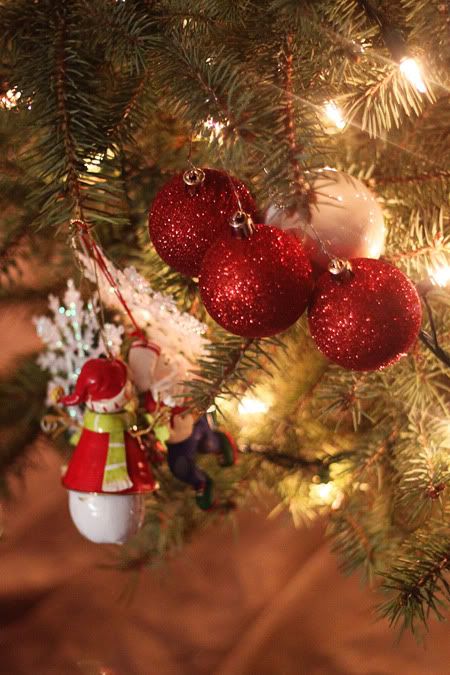 I dont understand how his little brain works, but he sorted them out, balls, and ornaments that are not balls and clumped them all together. Two is an interesting age.
ITS CHRISTMAS TIME!!!